⇧
Welcome to Meditrek®
Our mission is to improve the teaching quality of your program by providing efficient, easy to use web based tools, bringing education management and administration to a higher level.
We help you to improve compliance with evaluation requirements through schedule-driven evaluation management.
Tired of struggling with one-size-fits-none "solutions"? Fully customized charts, reports, logs, and evaluations are a fundamental part of our service. There's no extra charge, and we do the work - no DIY needed.
HSoft had a leading role in the development of evaluations based on variable milestones. Learn more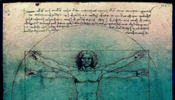 Forgot your password or username? Please contact us by sending an email from your institutional email address to support@hsoft.org.
HSoft Corporation


364 West Trenton Avenue, Suite 4 · Morrisville, Pennsylvania 19067 · support@hsoft.org