Welcome to Meditrek®
Our mission is to improve the teaching quality of your program by providing efficient, easy to use web based tools, bringing education management and administration to a higher level.
We help you to improve compliance with evaluation requirements through schedule-driven evaluation management.
Tired of struggling with one-size-fits-none "solutions"? Fully customized charts, reports, logs, and evaluations are a fundamental part of our service. There's no extra charge, and we do the work - no DIY needed.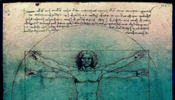 Forgot your password or username?
HSoft Corporation


364 West Trenton Avenue, Suite 4 · Morrisville, Pennsylvania 19067 · support@meditrek.info